Lowest Prices & Dependable Service for Dumpster Rental in Springfield, MA
Competitive pricing with NO HIDDEN FEES - all of our prices include tax, delivery, pick up, a weight limit and disposal in Springfield, MA for the guaranteed best rate. Trust 413 Dumpster™ - the local leader in dumpster rentals and roll off dumpsters in Springfield, MA! With our easy to use online booking system you can rent a dumpster in Springfield anytime you want, all on your own schedule. We rent dumpsters that are conveniently sized so that you can place it on your property with ease with no damage to your driveway. All of our Springfield dumpster rentals can be placed on driveways for easy pickup and drop-off, and hold enough material to satisfy the needs of any sized project. Below you will find dumpster rentals in Springfield ranging from 6 - 30 yards. Use our guide below to find the right type of dumpster for your project and book it via our online reservation system.
Springfield Dumpster Rental Sizing and Pricing:
  Dumpsters
Lowest Priced Dumpster Rentals in Western MA!
All flat rate prices include tax, delivery, pick up and disposal fees within our service area. All of our dumpsters include a 21 DAY RENTAL PERIOD! Simply book online by clicking the size below, or please contact us at (413) 264-DUMP (3867), we're always happy to help. 413 Dumpster™ has the best rates and the best service in the Western MA area - guaranteed!
Renting a Dumpster in Springfield, MA and Surrounding Areas
is as Easy as 1-2-3!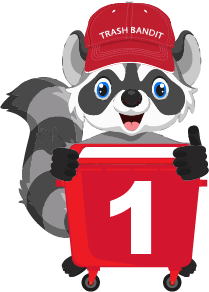 DETERMINE YOUR NEED
413 Dumpster™ offers 10 yard, 12 yard, 15 yard, 20 yard and 30 yard dumpster rentals delivered for residential and commercial use for a standard two week or custom period if need be with no hidden fees.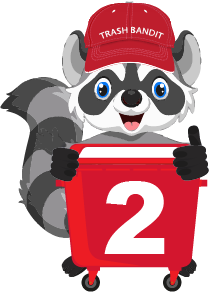 SCHEDULE DELIVERY
Book online now, or call us and we'll get a few pieces of key information from you to schedule your delivery for the time that works for your project, and confirm with you the day before coming.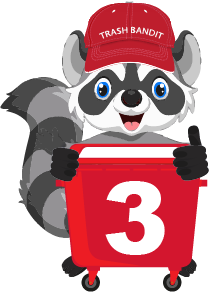 USE AND CALL US WHEN DONE
When you're finished using your dumpster, or maybe you've filled the dumpster and need an exchange, call us and we'll either come pick up the dumpster or exchange the dumpster.
A Dumpster Rental From 413 Dumpster™ Can Haul Away Just About Anything!
Examples of items that can be throw into a dumpster are:
Fridge or AC Disposal**

Garbage Removal

Renovation/Remodel Waste

Construction Waste

Items with FREON**
Yard and Landscaping Waste

Plastic and Metal Items

Indoor or Outdoor Furniture

Wood and Sheetrock

Grills and Hot Tubs
Flooring, Carpet or Decking

Sheds or Building Tear Downs

Roofing Debris or Shingles

Mattesses, TVs, and tires**

Almost Anything Else!
Questions on any specific item? Call us anytime at (413) 264-3867, we'd be happy to help!
** indicates an extra fee item
Fast & Reliable Dumpster Rentals in Springfield, MA and All Western MA Areas!
Headquartered in South Hadley, MA, 413 Dumpster™ provides 14 day dumpster rentals in Springfield, MA and surrounding communities throughout Western Massachusetts. We have the lowest rates, 14 day periods, and most weight included and no hidden fees!
We specialize in rentals for commercial or residential dumpsters. We assist in renting dumpsters for people looking to remove a variety of items such as: home remodeling debris, including demolition, and spring clean-outs. 413 Dumpster Rentals™ has a variety of dumpster sizes for all of your projects needs, and can even accommodate special orders from customers who want multiple dumpsters sizes or deliveries. We also have
dumpster rentals in Chicopee, MA
.
When looking for a cheap dumpster in Springfield, trust the experts at 413 Dumpster™ for the lowest rate, the most dates, and the most weight.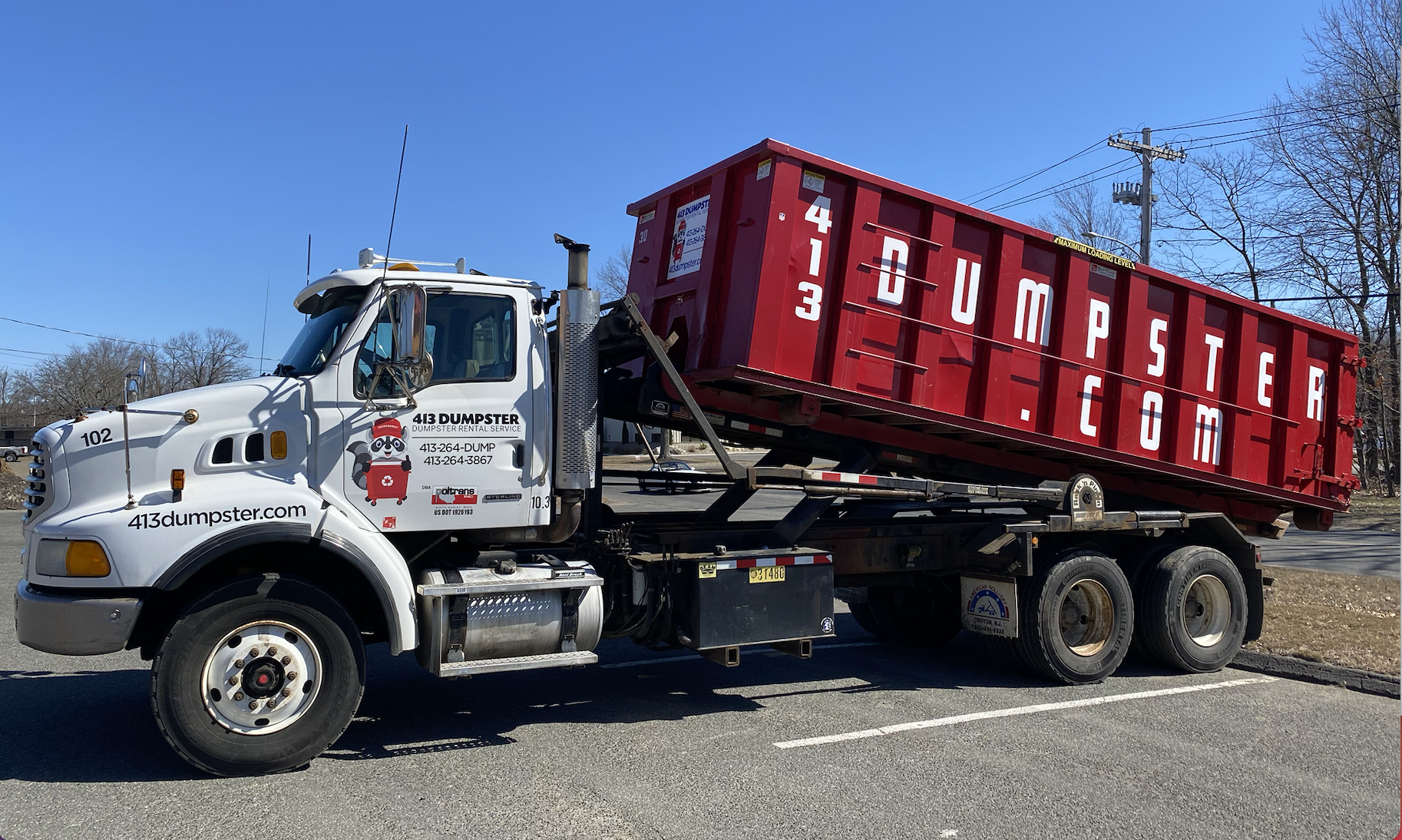 Residential Dumpster Rental in Springfield from 413 Dumpster Rentals™ – Complete Your Home Project
Residential dumpsters are designed to hold all of the debris and waste material created from the result of renovation, remodeling, cleaning, and moving. You can peacefully start your household projects without worrying about the waste material. Compile all of your junk in one, easy to use, residential dumpster. The versatility of residential dumpsters give homeowners the ability to place the container in hard to reach areas.
Book A Residential Dumpster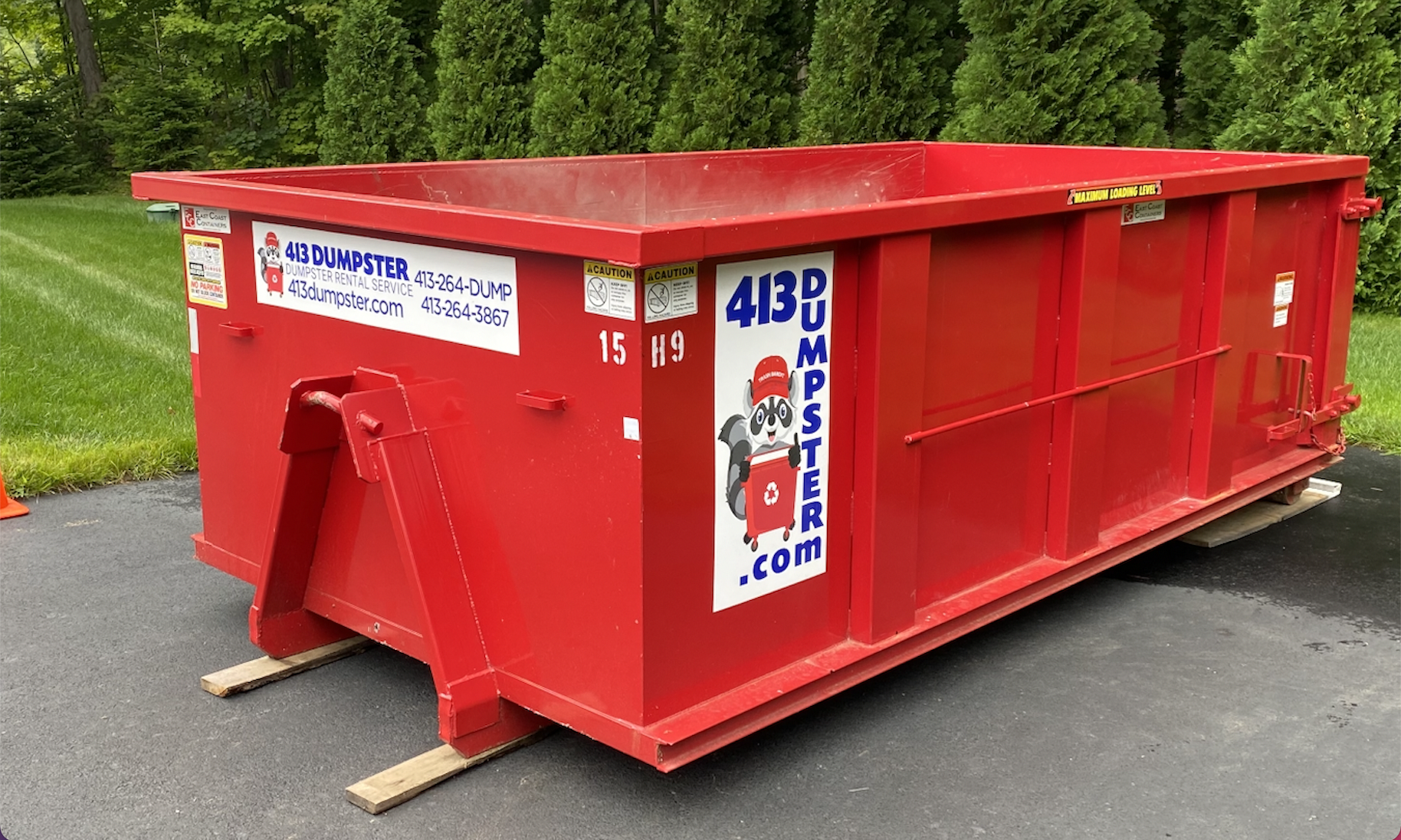 Commercial Roll Off Dumpsters in Springfield – Custom Rental Periods for Every Size Project
We specialize in working with businesses and contractors. By renting a container from us, you can check trash removal off your list and get back to work. Our dumpster rental process in the Springfield, MA area is refined with businesses in mind by having a one stop shop for all construction dumpster sizes. We work with each customer to place the container strategically on the job site so that getting rid of debris is easy.
Book A Commercial Dumpster
What To See and Do In Springfield, Massachusetts
We know that when you visit Springfield, Massachusetts, you're not just looking for a dumpster rental company; you also want to see all the amazing things to do and see here. So, let's dive into some of the best things to do, parks to visit, the county's rich history, notable landmarks, top-notch restaurants, and the schools or churches that shape our community.

If you're looking for a reliable and efficient solution to your waste management needs, you've come to the right place. We're here to provide you with top-notch service, a friendly and creative approach, and all the information you need to make your dumpster rental experience a breeze.

While you're in Springfield, there are plenty of exciting things to do and explore. Immerse yourself in nature by visiting the beautiful parks scattered throughout the city. Take a leisurely stroll or have a picnic at Forest Park, the crown jewel of Springfield's park system. Enjoy the serene landscapes, engage in recreational activities, or simply unwind amidst the tranquil surroundings.
Springfield, Massachusetts Landmarks and History
When it comes to history and landmarks, Springfield, MA, has an intriguing story to tell. As you explore this charming city, you'll encounter a tapestry of historical sites and landmarks that offer a glimpse into its rich past.

One of the must-visit destinations is the Springfield Armory National Historic Site. This iconic landmark played a significant role in shaping American military history. Established in 1777, the Springfield Armory became a vital manufacturing center for firearms and ammunition during the Revolutionary War and beyond.

Another notable landmark in Springfield is the Quadrangle, a cultural hub that encompasses several museums and institutions. Here, you'll find the Springfield Museums, which consist of five world-class museums that cover a diverse range of topics.


The Food and Community of Springfield, Massachusetts
For those with a discerning palate, Springfield offers a vibrant culinary scene with a wide array of top restaurants. Indulge in mouthwatering dishes and diverse cuisines that will satisfy even the most discerning food enthusiasts. From cozy cafes to elegant fine dining establishments, Springfield's culinary offerings will surely leave you craving more.

Education and community are also vital aspects of Springfield's identity. The city boasts excellent schools that provide quality education and foster a nurturing environment for students to thrive. Whether you're looking for top-notch public schools or prestigious private institutions, Springfield has options to suit every educational need.

Springfield is also home to a variety of churches that cater to different religious denominations. These places of worship not only provide spiritual guidance but also serve as vibrant community centers, hosting events and activities for people of all ages.

At 413 Dumpster Rentals, we understand the importance of keeping your surroundings clean and organized. Whether you're renovating your home, decluttering your office, or managing waste from a construction project, our reliable dumpster rental services are tailored to meet your specific needs. Our friendly team is dedicated to providing exceptional customer service and ensuring that your waste disposal process is hassle-free and efficient.

Choose 413 Dumpster Rentals for all your dumpster rental needs in Springfield, MA, and let us take care of the dirty work while you focus on enjoying everything this vibrant city has to offer. Contact us today to book your dumpster and experience our commitment to excellence firsthand.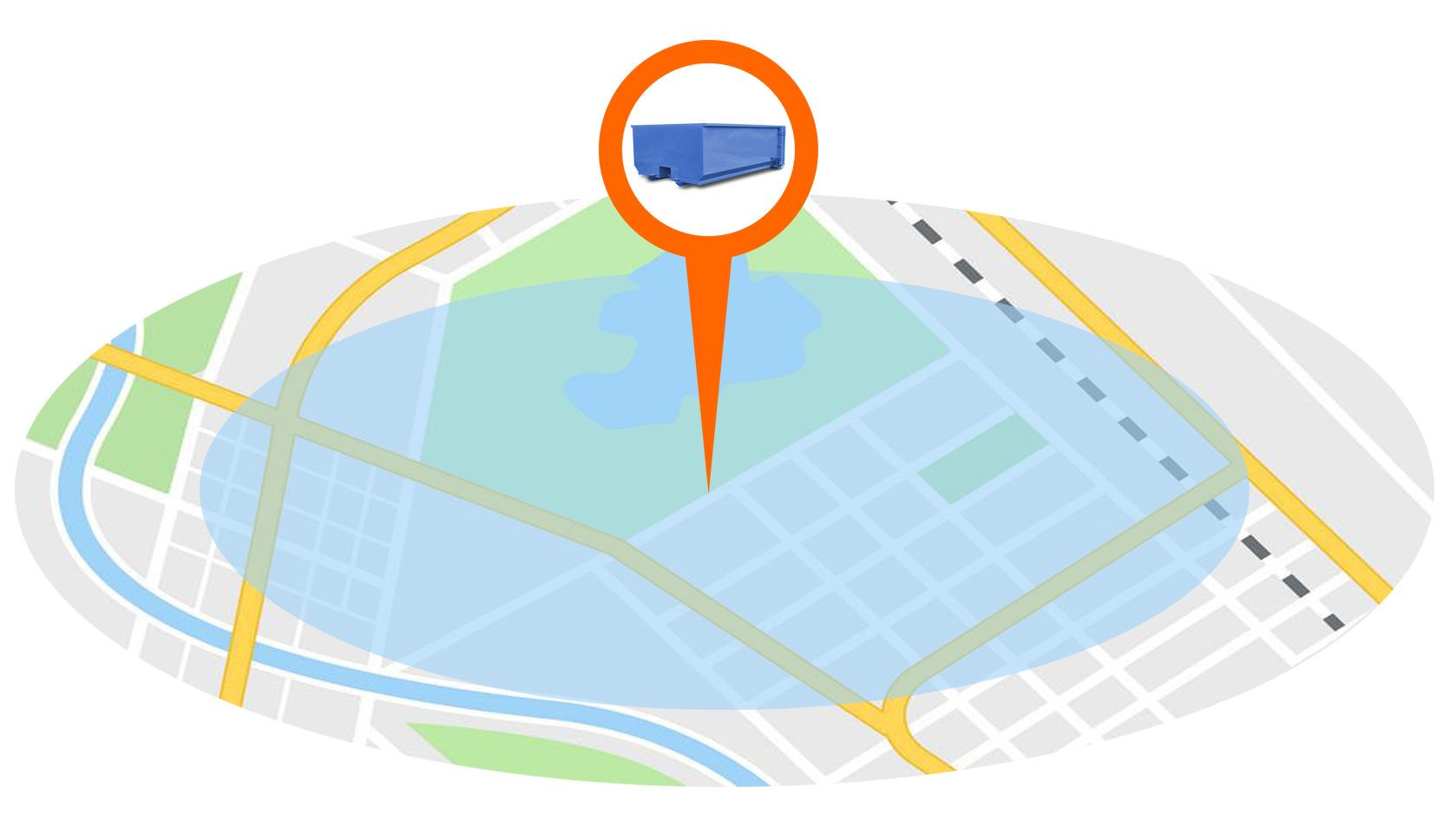 Dumpster Rental Service Area: Free Pick Up and Delivery in Springfield!
Whether you're looking for a local dumpster rental company for cleaning up your house or construction debris, we provide all sizes for dumpster rentals in Springfield, and all of Western MA. To see all our full service area map, please click below. 413 Dumpster™ is happy to serve all of Western MA!
All Service Areas